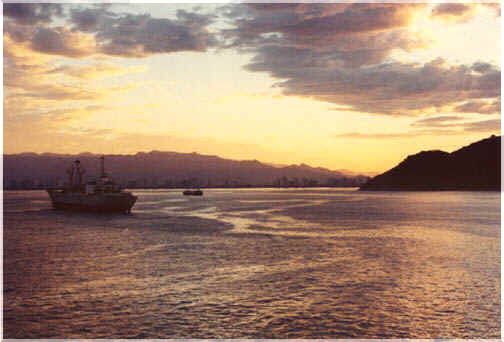 COMPLETE SERVICES IN THE LAND & SEA TRANSPORTATION OF GOODS
(CONTAINERISED, CONVENTIONAL / DRY, LIQUID), SHIPPING AGENCY,
INTERMODAL SERVICES, TRANSPORTATION LOGISTICS, PROJECT
CARGOES - INCLUDING HEAVY LIFTS, CHARTERING, REPRESENTATIONS.
Our pages are under reconstruction.
We do apologize for eventual inconvenience of the visitor.
Meantime,
please do not hesitate to contact us on below e-mail for any information may be required.



VOJKOVO NABREŽJE 30a, 6000 KOPER, SLOVENIJA
TEL.: +386 (0)5 / 614 20 00, FAX.: +386 (0)5 / 614 20 15
Copyright © 1999,
Home Page All Rights Reserved by Tradeways d.o.o., Koper
This page is best viewed with resolution 800x600 in 16 mio. colors.